Calgary's Best Screw Pile Installer
Calgary's Best Screw Pile Installer
Screw pile foundations are a deep ground foundation anchoring system where steel piers consisting of a shaft with a helix are turned into the earth like a screw. Various sizes of tubular steel and helix diameters are used depending on the structural needs of the application. A helical pile deep ground foundation system has many advantages over other foundation systems. Screw piles can be used for small residential foundations like backyard decks and sunrooms, or alternatively, they can be used to support large structural loads like those of grade beams and garages. Certified helical piles are engineered to CCMC requirements and foundation designs are created to specifically withstand and support the loads of each unique structural application. 
The pile shaft is responsible for transferring the load of a structure into the pile. The helix is a steel plate that is welded to the pile shaft. These helices are what are turned deep into the soil well below the frost line. The structural loads transferred by the pile shaft are transferred to the ground via the helix. The soil conditions found in Calgary and throughout Alberta are ideal for helical pile applications. Screw piles used in Calgary soil provide a long-lasting and stable foundation. 
The Calgary Screw Pile Pros are Calgary's best and most experienced provider and installer of screw pile foundations. Do you have a construction or repair project and think you could use a helical pile foundation? Contact our team today. Our expert team of certified installers can help guide you through the entire screw pile installation process.
Contact Us for a Quote Today
Calgary Screw Pile Applications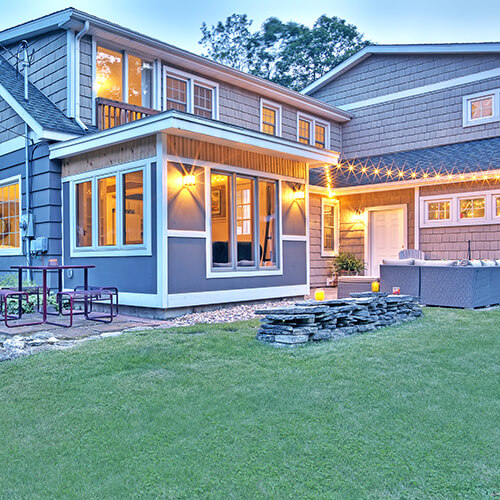 Decks
Walkout Balconies
Three Season Rooms
Grade Beams for Additions
Garden Sheds
Sidewalks
Hot Tub Support
Concrete Slab Support
Garage Grade Beams
Underpinning,
Foundation Repair
Foundation Stabilization
Preformed Stairs
… and much more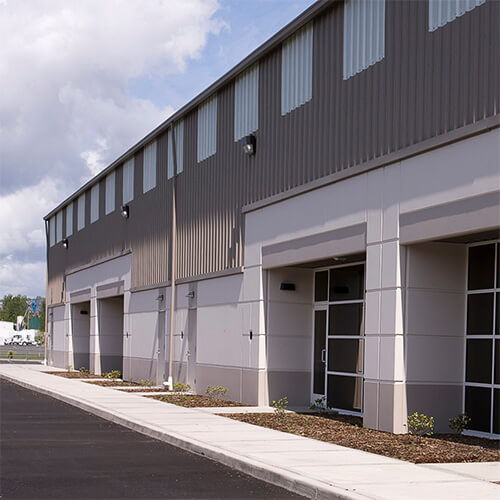 Lighting Standards
Free Standing Sign Support
Roof Supports
Pipe Racks
Gates
Transformer Foundations
Sidewalks
Solar Farms
Concrete Slabs
Utility and Storage Racking
Underpinning, 
Retaining Walls
… and much more
Why Choose the Calgary Screw Pile Pros?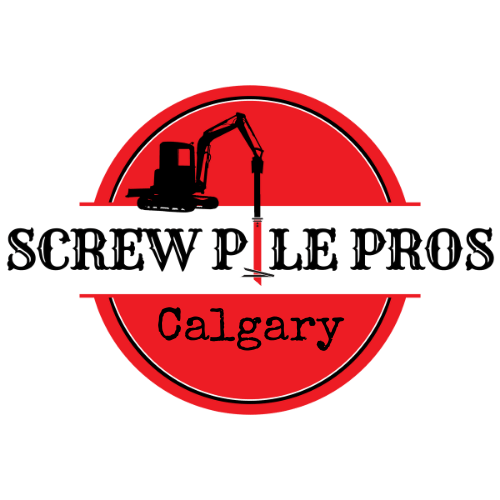 Industry Leading Customer Service
Certified Screw Pile Installers
Specialized Helical Pile Equipment
Engineering Support
Long Lasting Stable Foundations
Highly Experienced and Knowledgeable
Calgary's Best Screw Pile Professionals
What are Calgary Screw Piles
Screw piles, often referred to as helical piles, screw piers, or auger-installed pile foundations, are used for building deep foundation systems. Screw Piles are made from various sizes of steel tubing. These tubular steel shafts have a helical blade welded to one end. This blade, called a helix, is twisted deep into the soil. The shaft of the screw pile transfers the load of the supported structure to the helix, which then transfers the pile load into the ground.
What is on top of a screw pile?
The piece that sits on top of a screw pile is called a cap. The cap is an adaptor that allows the supported structure to be attached to the pile. If required pile caps can be bolted or welded to the structure or pile shaft. There are several different types of pile caps the we offer to meet various applications:
Flat Slotted Caps

Adjustable Flat Caps

Concrete Caps

Custom Caps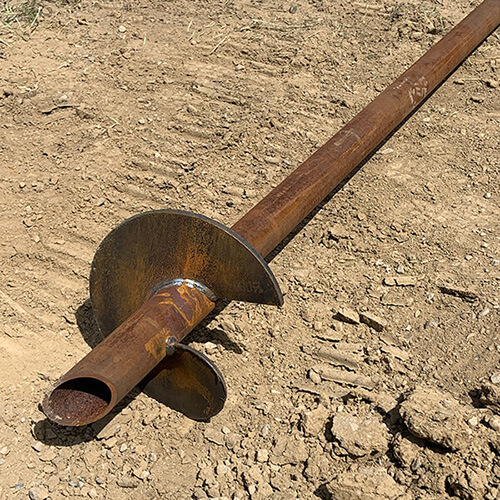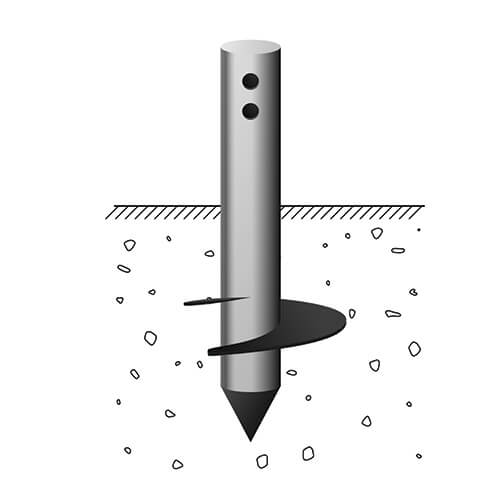 How are Helical Piles Installed
Helical Piles are installed by turning the pile into the earth like a screw. The pile is turned by a high torque hydraulic drive head mounted to a skid steer or excavator. These hydraulic drive heads are specifically designed to install screw piles. It is important for screw pile installers to use the correct drive head for screw pile installation. Incorrect pile installation can disturb the soil during the installation process. Sometimes contractors will install helical piles using an auger drive head. These attachments are designed to drill holes and cause too much soil disturbance for helical pile installation. This creates an unstable foundation where settling can become an issue.
Also correct screw pile installation has a way to monitor the applied torque. Knowing how much torque being applied indicates the soils condition at the helix. Installation torques can then be used to calculate a pile's load capacity. This is how our screw pile installer's know if a specific pile will meet the required structural specifications of a foundation design.